First of all I want to appoligise for the lighting its the best I could do with an Ipad.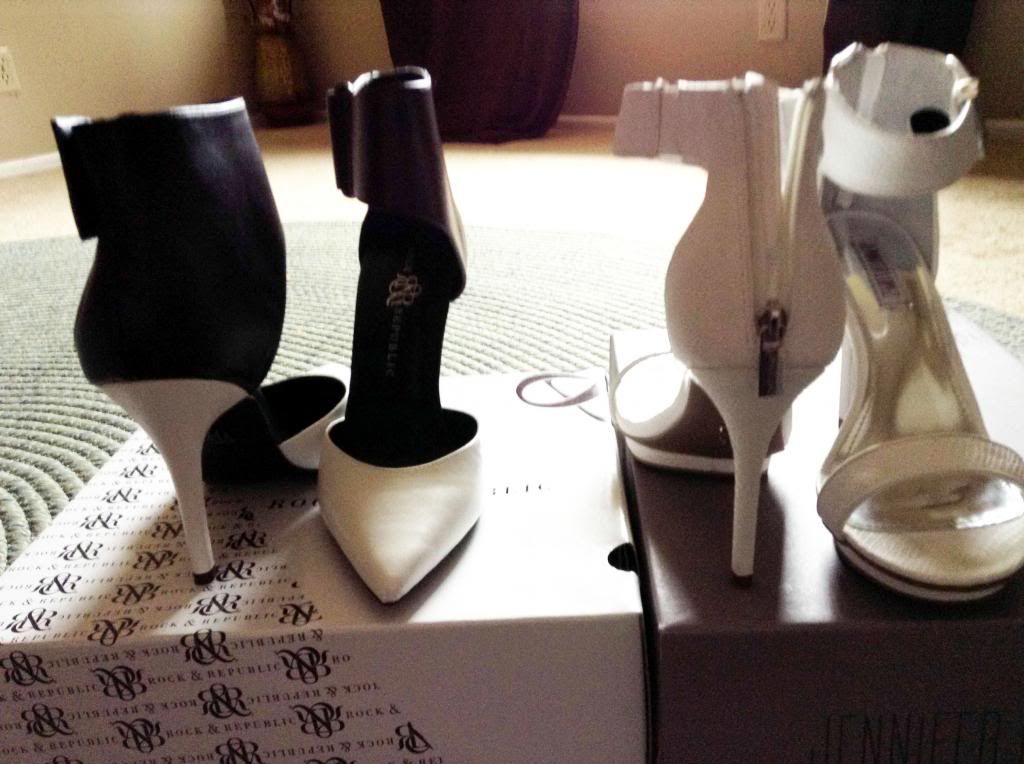 So I think by now you guys should mow I LOVE HEELS. With a passion. So something I was having a hard time with was white shoes , black shoes easy they go with everything but white shoes I wasn't feeling it all the way until I saw these shoes by Jennifer Lopez they are the same ones from last
weeks shoe of the week duo of Giuseppe Zanotti
.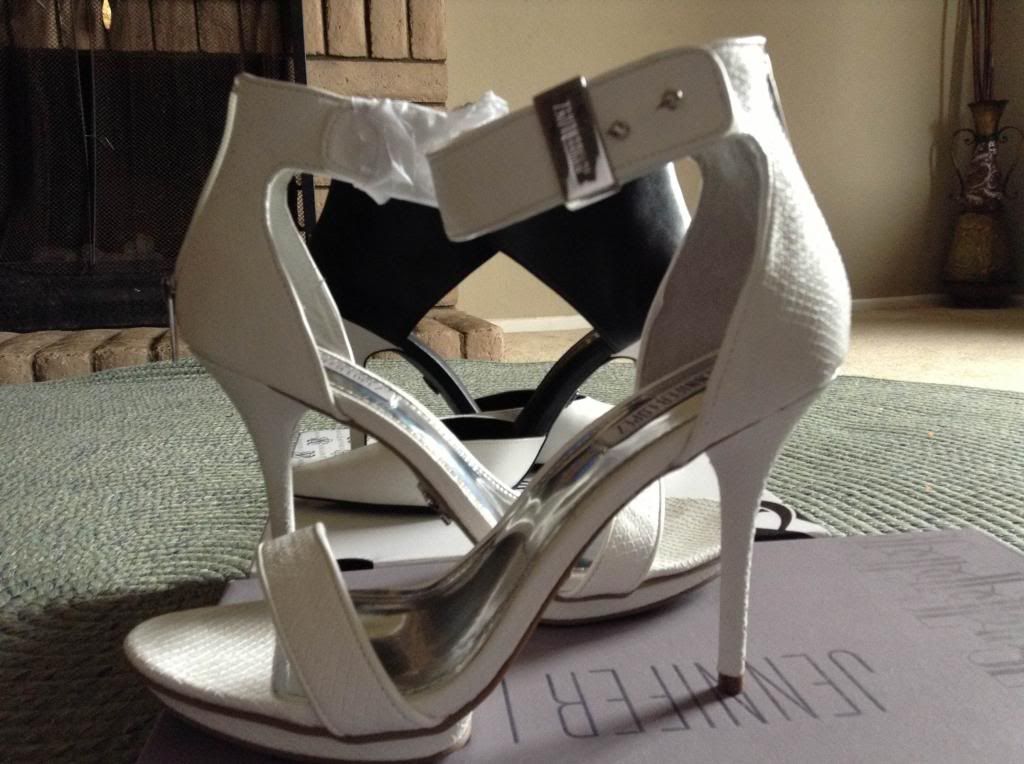 I actually ran into these from Jennifer Lopez before Giuseppe Zanotti's . For some reason I have a hard time walking on a flat shoe ,heel, stilleto ect . So this shoe grabbed my attention for 3 reasons
A) totally on trend : Sandals are every where right now , by far the hottest shoe trend for this season it's summer time :)
B) not so simple details : even though these beauties are white they're made with snakeskin material super HOT !!
C) comfort: platform at the very bottom of the shoe makes it so much easier to walk in.
Let me know what you think ?
Next off are these super chic pumps with an interesting ankle strap . Black and white DONE ! These were to dies for I got both of these at kohls these pumps are from .
Rock and Republic.
As for the pumps well there pointy black and white with and ankle strap !!! What's not to love my little 6 year old cousin even liked them ...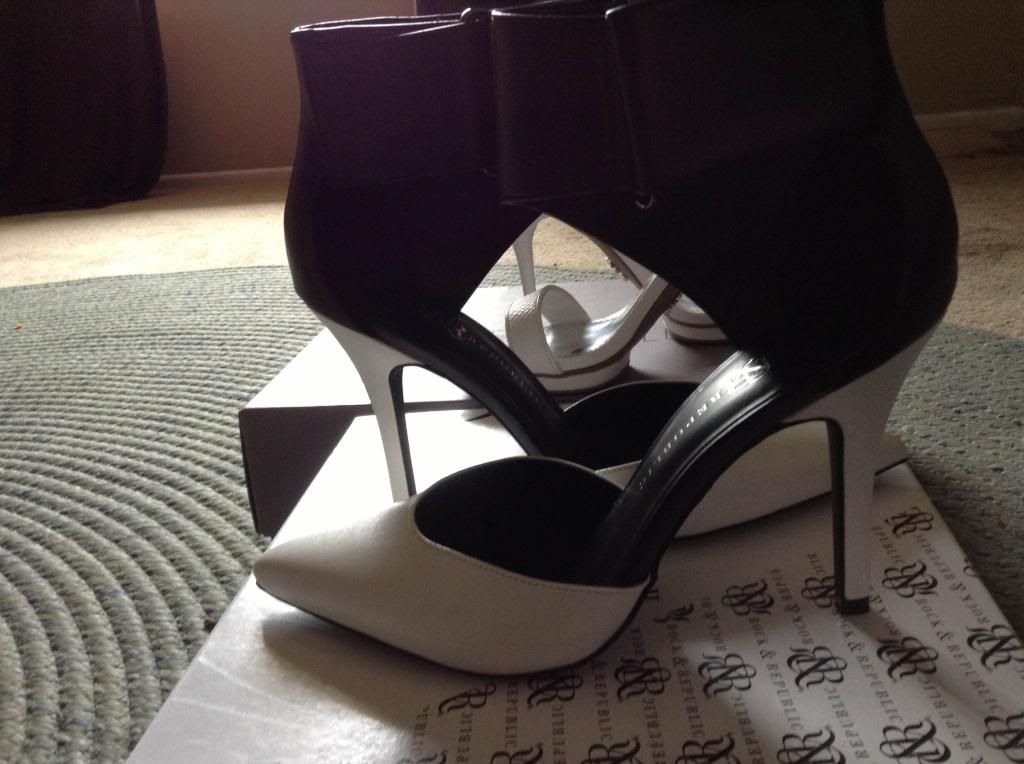 If there's anything I learned this year it's this nothing is out of our hands . Too big everything is possible all you need to do is believe and things will happen when the time is right . But just remember never stop dreaming always keep wanting more and you will live life in a new way . It doesn't matter if what you want almost see,s impossible at this moment if you really want it , you will achieve it receive it attain it . It's not the how that matters but the what !!! Of course you'd like to have a plan of HOW. You'll reach your goal but you must have a goal to begin with .. Baby steps .. And remember nothing amazing comes easy you'll have to work for it but it will be so worth the fight !
Goodbye loves
XOXO
Be sure to check me out on
Instagram
,
Twitter
and
Bloglovin