I'm starting a weekly post Trend Tuesday side there so many trends going on . Crop tops are one of my favorite new trends and you can style them so many ways my favorite way to pair them is with skirts , Pencil Skirts to be exact .
Here is Kelly Rowland in a coral knit crop top and a white skirt . This photo is from her video "Keep It Between Us " . I liked two of the looks frm this video this one just applied to today's post , and it looks like this could have been a pleated skirt or maxi skirt her bottom half isn't shown in this scene.
Here is Kim Kardashian pre- prefnancy looking very chic in this turtle neck crop top wich is my first choice, with this black leather ,peplum pencil skirt ! (Yes a lot of description for one item lol)
.
Next I have Nazanin Mandi , I've got to say this girl is a stab at my confidence she is just GORGEOUS !! Here she is rocking this yellow crop top with a matching bodycon skirt. I'm not a big fan of the color yellow but I must admit she makes it look good .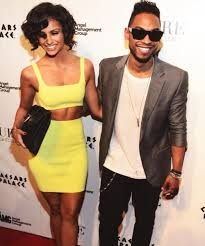 Last Off I have my favorite comboniation a crop top , Ankle booties and A-line skirt . I think out of all the images this something that looks good on most body types and is something I would wear on any given day . No secret that I'm obsessed with Ankle boots so definitely expect an Outfit Of the day similar to this .