Spring time is here and Elle magazine had a very special treat this month a brand new Taylor Swift like I've never seen her before ...
From innocent good girl to Chic Diva! I've always been a fan of hers I think she's so cute ,but I'm really loving this transformation ..
A brand new side of Swift edgier and sexier ! She's just a beautiful girl and I love that she's doing her girl to women transition with out any outrageous difference as seen on many young artist time and time again way to keep it classy !
I simply can not get enough of her in this issue she looks great from her hair and make up to her wardrobe !!!! Expect a make up tutorial on her looks probably not hair because those bangs just are not made for everyone but she looks Fabulous doesn't she ?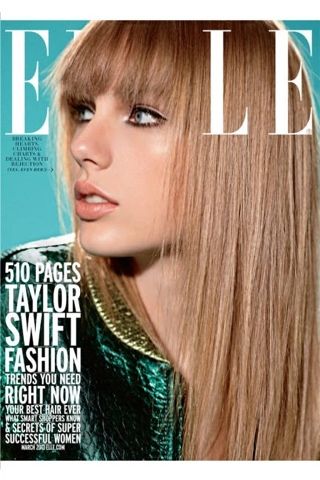 Let me know what you guys think of this new Taylor Yay or Nay